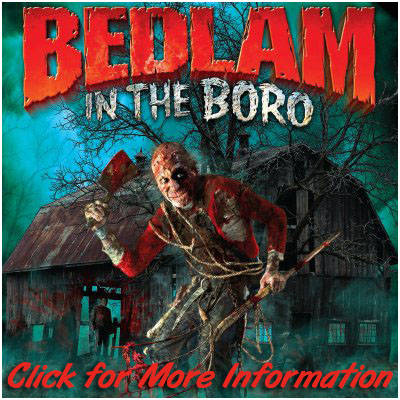 2019 Incidents
Fire
EMS
Jan
29
40
Feb
21
33
Mar
22
39
Apr
20
39
May
16
43
Jun
15
37
Jul
11
38
Aug
Sep
Oct
Nov
Dec
Total
134
269
Past Incidents
Fire
EMS
2018
269
471
2017
245
455
2016
286
523
2015
281
544
2014
331
520
2013
242
453
2012
252
493
2011
274
452
2010
274
472
Web Counters
Website Visitors
Since
January 1, 2011

Visitors Today
Dec 10, 2019

2019 Annual Awards and Appreciation Banquet
By Administrator Brian Long
February 3, 2019
Yesterday evening, the LVFD hosted their Annual Awards and Appreciation Banquet. The members and their guests gathered to celebrate along with mutual aid department representatives.
DJ, Digital Sounds Baltimore kicked the night off with music to set the tone for the social hour. An excellent dinner was served by Staubys Catering followed by the most delectable cupcakes made by our own Becky Krebs. The awards and year in review video presentation added an exclamation point to an amazing evening with friends and family. Thank you to Manchester Volunteer Fire Department who returned the favor by providing an overnight stand-by crew to ensure our first due was fully staffed. This allowed our members to enjoy a carefree night in the company of their friend, fellow members, and family. Thank you to Julie Oros for coordinating with our members to make this evening successful.
As a department, we would like to congratulate our award winners, give thanks to our dedicated volunteers, and to also thank the family and loved ones of our volunteers.



2019 Chaplain, Donald Fair II




2018 President, and current Vice President, Joey Lankford




Fire Chief, Kevin Kidd




EMS Captain, Matt Burgan




2019 Firefighter of the Year Pictured (L-R): EMS Captain, Matt Burgan; 2019 FFOTY Recipient, Shannon Seymour; Chief, Kevin Kidd; Vice President, Joey Lankford; 2018 FFOTY Recipient, Nathan Saurusaitis




2019 Top Responder Awards Recipients pictured (L-R): (1)John Henry Saurusaitis, (2)John Krebs V, (3)John Krebs IV, (4)Nathan Saurusaitis, (5)Martin Leak, (6)Linas Saurusaitis, (7)Colton Petry, (9)Jake Evans, (10)Vince Saurusaitis. Recipient not pictured: (8)Joe D'Antoni. Presented by (L-R): EMS Captain, Matt Burgan; Assistant Chief, Chris High; Chief, Kevin Kidd




2019 Training Awards Recipients pictured (L-R): (1)John Henry Saurusaitis, Tyler Jaworski, Marianne Warehime, John Krebs V Presented by L-R: EMS Captain, Matt Burgan; Assistant Chief, Chris High; Chief, Kevin Kidd




2019 Service Awards Recipients pictured (L-R): (1)Shannon Seymour, John Henry Saurusaitis, Nathan Saurusaitis, John Krebs V, Marianne Warehime, Jessica Jaworski, Dave Jaworski, Linas Saurusaitis, John Krebs IV, Joey Lankford Presented by (L-R): President, John Krebs IV; Vice President, Joey Lankford