There are currently no events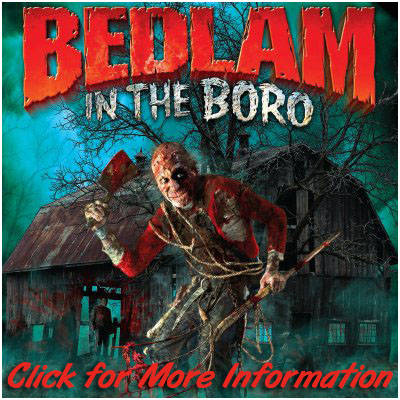 2020 Incidents
Fire
EMS
Jan
20
47
Feb
31
42
Mar
21
42
Apr
23
33
May
17
41
Jun
13
43
Jul
27
63
Aug
49
Sep
Oct
Nov
Dec
Total
152
360
Past Incidents
Fire
EMS
2019
234
538
2018
269
471
2017
245
455
2016
286
523
2015
281
544
2014
331
520
2013
242
453
2012
252
493
2011
274
452
2010
274
472
Web Counters
Website Visitors
Since
January 1, 2011

Visitors Today
Oct 26, 2020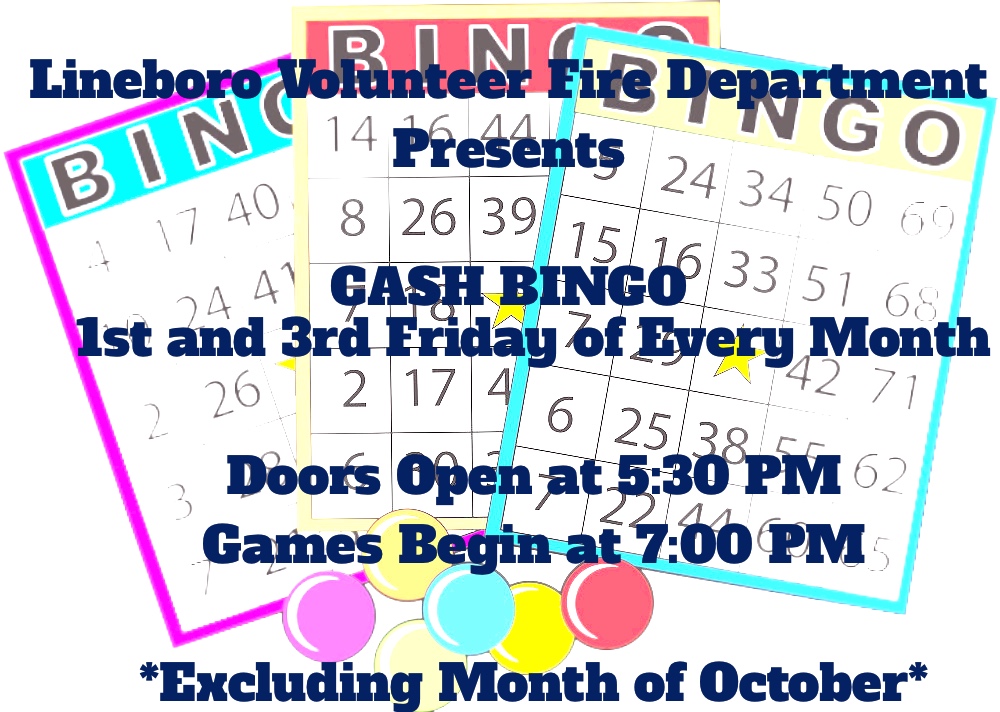 Hello everyone!
We are working towards a return of our bi-weekly Friday night Bingo. Our first post-pandemic bingo is slated for July 3rd, 2020. We feel that we are in a good position to move forward with reopening while also being cognizant of the current restrictions, suggestions, and recommended best practices from the CDC and local and state governments. There will be numerous changes to our standard practices, so please be patient and keep an open mind, and realize that we are not trying to make things difficult but are implementing these restrictions with the ultimate goal of safety.
Doors will not open to the public until 5:30pm.

All workers will wear a mask at all times while in the building. Members who are working in the kitchen or selling games will also have to wear gloves.

All workers will have to have their temperature checked before entering the facility, as well as answer the CDC questions concerning cough, shortness of breath, etc.

There will be a barrier placed at the front of the food ordering line to shield guest from the workers.

Food will be delivered directly to the customer's table by our staff.

There will be acrylic barriers up at the card purchasing table.

Anyone handling money at any time, including kitchen staff and pull-tab/card sellers, must wear gloves.

The only entrance to the building will be the side door next to the ATM. There will be signage stating the rules for all customers to read and abide by.

Guests must be masked to enter the building and should remain masked the entirety of the evening. Masks should only be removed when eating.

Tables will be already set up, and tables and chairs are not to be moved. Guests will be seated no more than 3 at a table, with the chairs set up to be socially distant. The only exception will be for members of the same family, in which case up to 6 family members can be seated at the same table.

Cleaning and sanitization of high-touch areas (i.e. door handles, etc.) will be done throughout the night by the floor help.

Hand sanitizer will be available in several spots, including in restrooms and on the bingo floor, for all guests and workers to use.

Trash will be taken out right after bingo is over. Anyone taking out trash will be wearing gloves.

Jar Tickets and Pull-Tabs will only be sold on the floor. There will not be a designated table for selling these.

The video cameras showing the Number and Letter of the ball are now operational and will be broadcast to all of the TVs in the bingo hall.
These changes will require lots of adjustments, and we appreciate your patience and willingness to assist with our fundraising efforts during these challenging times.