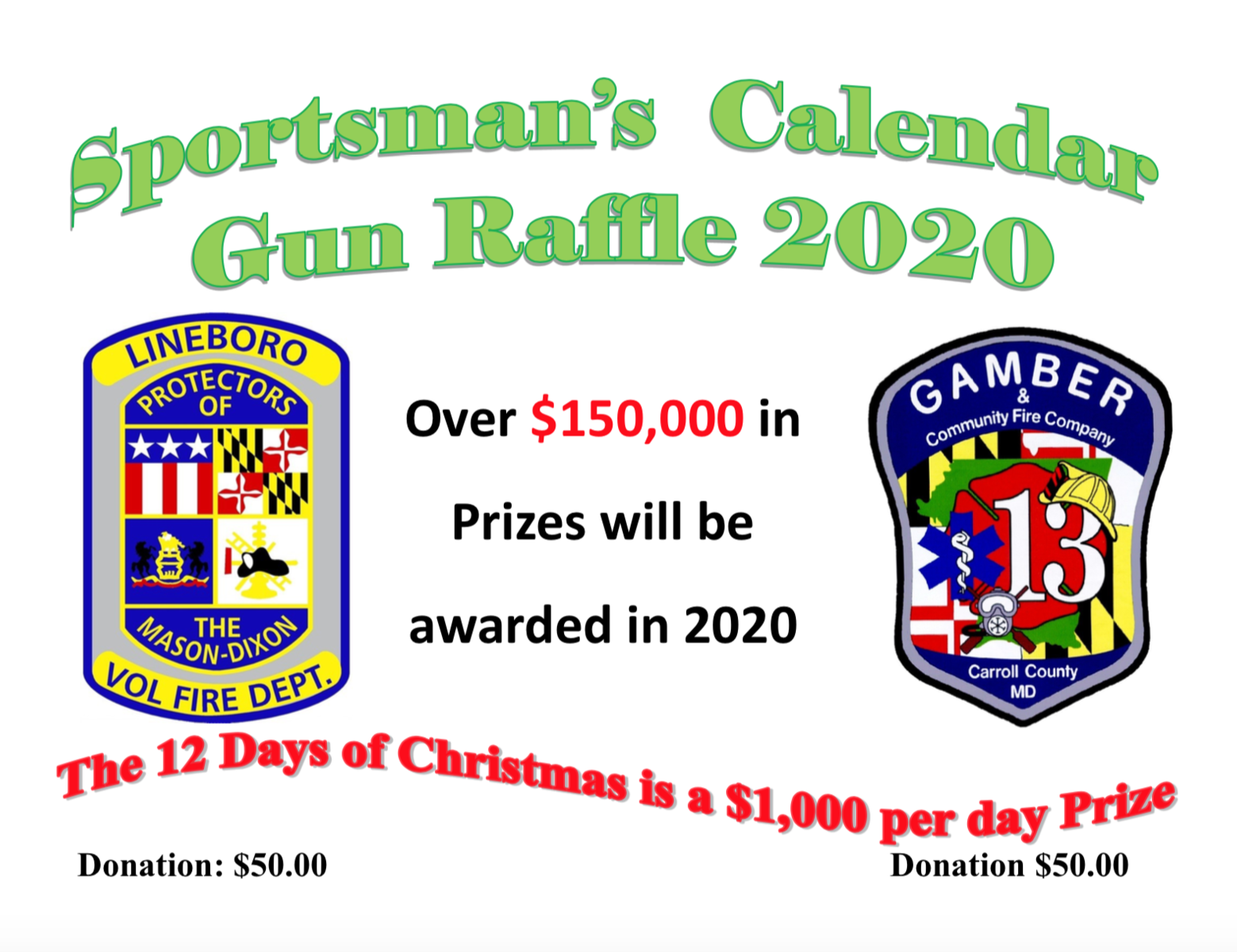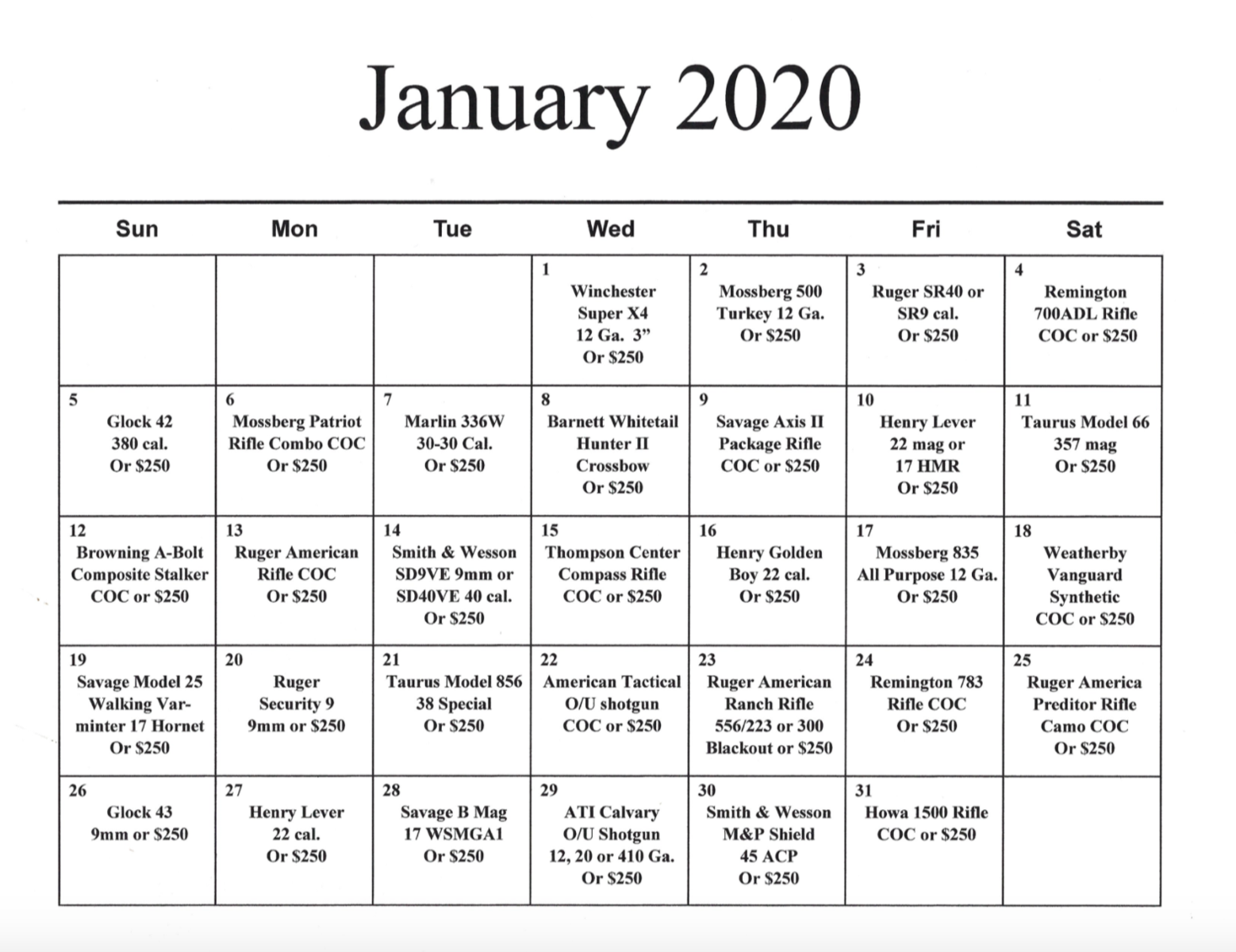 Only 5,000 calendars will be sold. Each calendar has (2) four digit numbers. A winner will be determined every night based off of the Maryland State Lottery Pick Four (straight) lottery drawing. Drawing will begin on January 1, 2020.
Each calendar is a $50.00 donation. If you buy online, donation increases to $55.00 to cover shipping and Paypal Fees.
Calendars can be purchased through any Lineboro member, certified local vendors, and on LineboroVFD.org by clicking the "Add to Cart" button below. Please ensure to select the quantity you want.
Rules for This Raffle Are in Accordance with Carroll County, Maryland Gaming Regulations
1. Must be at least 18 years of age to purchase a calendar. All unsold tickets and unclaimed prizes become property of Lineboro VFD and Gamber VFD.
2. Winner is determined by the Maryland Evening Pick Four straight lottery number each day. This raffle is not affiliated with the Maryland State Lottery Agency.
3. No calendar will be honored until money and information stub are returned to the appropriate fire department.
4. Winners will be notified at the end of each month by the fire department. All winners will recieve a certificate and instructions by mail on how to claim their prize.
5. Winning ticket for that day recieves gun or dollar amount listed.
6. All prizes must be claimed within thirty days after notification is made.
7. All firearms regulations must be met before you can receive a gun, Winner on ticket must pick up gun.
8. The fire departments listed, Powder Horn, or Stateline Gun Exchange is not responsible for discontinued or back ordered firearms.
9. Guns can be exchanged for other guns or equal or lesser value, or more expensive guns as long as the winner pays the difference in price.
10. Calendars will be sold through June 30, 2020; or until sold out. Numbers will be retroactive.
11. For more information, or to assist by selling calendars; email LVFDCalendar@LineboroVFD.org or call Shannon at (410) 596 - 5083.